As usual, the September meeting will be held at the Papa-Razzi Restaurant in Wellesley. Registration begins at 6:00 PM and Dinner will be served at 7:00 PM. This is the first meeting of the fiscal year and $20 dues are due. If you have an e-mail address and would like to receive this notice through the Internet please contact me at watrtwn@aol.com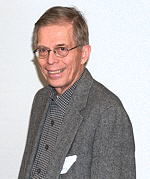 Please make your reservations as soon as possible.
Dinner: There will be a choice of 3 beverages and 6 entrees. The cost is only $20 !!
Speaker: The Speaker will be Gerrit Nijssen speaking on the subject of The Waltham Model 1888 hanging barrel. Mr. Gerrit Nijssen, FNAWCC, researches high grade and complicated pocket watches. Over the years he has had various articles published in the NAWCC Bulletin and in 1978 he published a book on F.A. Lange and Glasshute.
Show and Tell: Bring along interesting items for show and tell.

Directions:
FROM THE NORTH: 128S to exit 21B (Route 16 ). Take a right at the lights at the end of the ramp onto Route 16. Papa-Razzi is less than 1/4 mile after first set of lights on left hand side.
FROM THE SOUTH: 128N to exit21 ( Route 16 ) . Take a left at the end of the ramp. Proceed through 2 sets of lights. Papa-Razzi is less than 1/4 mile on left hand side
Hope to see you there.
E-mail your reservations to: watrtwn@aol.com
Or phone: Chris Carey, Secretary
(617) 926-0993